Low Vision Treatment in Delhi at Nupal CDC: Enhancing Visual Function and Independence
At our early intervention clinic, we understand the challenges faced by children with low vision treatment in Delhi. Low vision refers to a significant visual impairment that cannot be fully corrected with glasses, contact lenses, or medical treatment. Our team of experienced professionals is dedicated to providing specialized services to enhance visual function and promote independence for children with low vision treatment in Delhi.
Empower children with low vision through specialized treatment in Delhi. Our experts provide comprehensive low vision care tailored to each child's unique needs. Cutting-edge interventions enhance visual functioning, promoting independence and confidence. Transform the way children experience the world with personalized low vision treatment in the vibrant city of Delhi.
Using a multidisciplinary approach, we offer comprehensive assessments to evaluate visual acuity, visual field, contrast sensitivity, and other visual functions. Based on the assessment results, we develop personalized intervention plans that may include optical devices, assistive technologies, adaptive strategies, and visual skills training.
Our goal is to optimize visual potential, improve functional abilities, and foster independence in daily activities such as reading, writing, mobility, and self-care. We work closely with parents to provide guidance and support, helping them understand their child's visual needs and equipping them with the tools and knowledge to support their child's visual development outside of therapy.
If you have concerns about your child's vision rehabilitation or suspect they may benefit from our specialized services, take action today. Contact us to schedule an evaluation or learn more about how our low vision treatment can empower your child to overcome visual challenges and thrive in their daily lives. Together, we can unlock their visual potential and enhance their quality of life.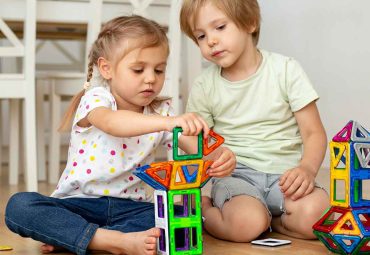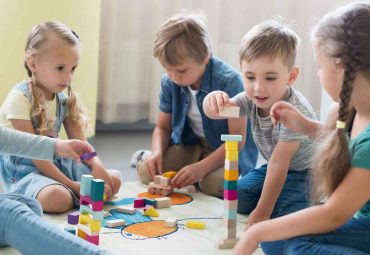 Parents' Common Concerns on Low Vision
Parents often share common concerns when it comes to their child's low vision. Understanding and addressing these concerns is essential for providing comprehensive support. Here are some typical concerns:
Navigating Daily Activities: Parents may worry about how their child will navigate daily activities such as reading, writing, and self-care due to their visual impairment.
Educational Access: Parents may have concerns about their child's educational access and ensuring they receive appropriate support to succeed academically despite their low vision.
Social Interaction: Parents may be concerned about their child's social interactions and their ability to fully participate in social activities, make friends, and feel included in social settings.
Independence and Future Outlook: Parents may worry about their child's independence and future outlook, including career options and life skills development.
By addressing these concerns through specialized low vision services, adaptive strategies, and collaborative support, we strive to empower children with low vision and provide parents with the reassurance they seek. Our team is dedicated to helping children overcome visual challenges, achieve greater independence, and thrive in all aspects of life.